In the light of the weakening pandemic, the symposium will be held both in-person and online. In-person participants will present their papers live, but those who couldn't come will join an online conference with their web presentations.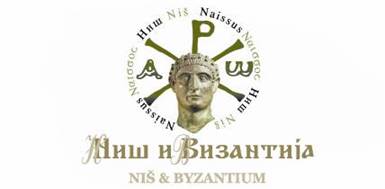 International Symposium of Byzantologists

NIŠ AND BYZANTIUM XVIII

"800 years since the Аutocephaly of the Serbian Church (1219-2019): Church, Politics and Art in Byzantium and neighboring countries"
June 3rd   (Monday)
17,30 – Opening Ceremony – University Big Hall (Master of Ceremony Mrs. Ivana Jocic)


Introduction - dr Misa Rakocija
Blessing - Serbian Patriarch Irinej
Welcome speech – Mayor of Niš Darko Bulatovic
Address word  by Niš University Rector Dragan Antic, PhD
Symposium opening - dr Vesna Bikić (Belgrade)
Promotion of the Proceedings No. 17 - dr Anđela Gavrilović
Music program: vocal group "Constantine"
Cocktail
Common dinner with guests and participants (upon I session ending)
Chairman:  dr Igor Borozan (Belgrade)
18,30-18,45 – dr Haluk Çetinkaya (Istanbul)
Tomb of Manuel Comnenus I in the Pantokrator monastery and its impact on Serbian life
18,45-19,00 – dr Ariadna Voronova (Moscow)
"And the prince set the holy church": common characteristics of the architecture of the Russian and Serbian endowments in the 13th century

19,00-19,15 – dr Igor Borozan  (Belgrade)
Between the representation of the ecclesiastical authorities and the presentations of the actual: The presentations of the Metropolitan Michael in the second half of the 19th century
19,15-19,30 - dr Sándor Földvári (Debrecen)
Role of the Ukrainian Brotherhoodsin the Confessionalisation of the Serbs in the Habsburg Empire: A Historiography from Mita Kostić through Yaroslav Isaievich up to the Recent Researches
19.30-19,45 - Dr Yannis Varalis, Dr Nikos Laskaris, Dr Constantine Tsodoulos , Dr Constantine Dolmas (Volos, Argostoli, Trikala, Thessaloniki)
Ecclesiastical Silver in Thessaly and Serbia during the Sixteenth and Seventeenth Centuries: Convergences and Divergences
19,45-20,00 – dr Vesna Bikić  (Belgrade)
Archeology of the oldest Serbian ecclesiastical centers
20,00-20,15 – dr Andreas PÜLZ (Vienna)
Selected examples of early Byzantine Pilgrim flasks from Asia Minor
20,15-20,30 – dr Miša Rakocija (Niš)
Church of Sv. Jovan near Gornji Matejevac and its archaic triangle base
20,30- Discussion
Departure for dinner
June 4th (Tuesday)
Chairman: dr Eirini Artemi (Athens)
09,15 - 09,30 – dr Eirini Artemi (Athens)
"The ontology of human personhood is its Divine image", the anthropology of st. Justin's Popović
09,30 - 09,45 – Theoni Boura (Athens)
Ecclesiology according to Dumitru Staniloae
09,45 - 10,00 - Viktor Nedeski (Skopje)
The unpublished "Syntagma" of Archbishop Gennadius of Ohrid
10,00 - 10,15 – dr Milan Đorđević (Skopje)
Byzantine philosophy and rationality at St Nicholas Kavasil
10,15 - 10,30 – dr Lidija Kovacheva (Skopje)
The Religious Transformations in the Representations of Zeus, Perun, and St. Elijah
10,30 - 10,45 – dr Irena Ljubomirović (Niš)
Religious orientation of the members of the family of Constantine the Great
Chairman: dr Jasmina Šaranac Stamenković (Niš)
11,00 - 11,15 – deacon  dr Ivica Čairović  (Belgrade)
A review of the personality of St. Sava in the Serbian scientific theological period between the two world wars
11,15 - 11,30 – Goran M. Janićijević (East New Sarajevo)
Character and context  of displaying the character of St. Sava outside the historical boundaries of the diocese in the examples from Suprasla and Dragomirna
11,30 - 11,45 – dr Vasilj Jovović (Nikšić)
Medieval Orthodox Religious Monuments according to the Writing of Montenegrin Press 1835-1941
11,45 - 12,00 – dr Elena Gkartzonika (Ioannina)
Τhe longue durée of translationes and remote administration in Serbian lands: Revisiting the localized conceptualization of the order of succession in power, in the conjuncture of the 13th c.
12,00 - 12,15 – dr Jasmina Šaranac Stamenković (Niš)
Psel's accompanying epistols with gifts intended to the rulers of the Duke dynasty
12,15 - 12,30 – Aleksandra Radosavljević (Kosovska Mitrovica)
Meeting of the Orthodox and Catholic world; Despot Đurađ Branković and Jovan Kapistran
12,30 - 12,45 – dr Katerina Mladenovska-Ristovska (Skopje)
"The Road Connections of Naissus with the Populated Places in the River Basin of the Axios River trough the antiquity"
Chairman: dr Andreas PÜLZ (Vienna)
12,45 - 13,00 – dr Dejan Tubić,  Aleksandra Dimitrijević (Kosovska Mitrovica)
Byzantine sacral architecture as a constantly present aesthetics in Serbian construction
13,00 - 13,15 – Marija Savić, Nebojša Đokić (Leposavić)
Remains of sacral objects in the area of Pomoravlje Gate built before the Serbian Orthodox Church Аutocephalyobtaining
13,15 - 13,30 – Dušan Rašković (Vienna)
Examples of findings of money coined in the period from IX to XIII century, in Pomoravlje
13,30 - 13,45 – dr. Eugen Paraschiv-Grigore; dr. Ioana Paraschiv-Grigore (Bucharest)
Representations of the Virgin Mary on lead seals found in Dobroudja
13.45 - 14.00 – dr Miodrag Marković
Dating of the oldest wall paintings in the monastery of Piva
14,00 -16,00 – Lunch break
16,00 - 16,15 – dr Vania Popova, dr Georgi Atanassov (Sofia)
The mosaic of basilica No 1 in Zaldapa / the village of Abrit in Bulgaria
16,15 -16,30 – dr Svetla Petrova (Sofia)
The Cancel Screen from the Second Building Period of the Episcopal Basilica no 4 in Parthicopolis
16,30 -16,45 – Nemanja Petrović  (Belgrade)
The presentations of the Holy Virgin Mother on the encolpions and the steatite icon: the object of personal piety from the necropolis of Saint Panteleimon in Niš Holy Virgin Mother
16,45 - 17,00 – dr Kalina Atanasova (Shumen)
The insignia of the Bulgarian Tsar Konstantin Tikh (1257-1277). Analysis and Typology
Chairman: dr  Tatjana Starodubcev (Novi Sad)
17,15 -17,30 – dr Dmytro Dymydyuk (Lviv)
Relief on the door of Msho Arakelots monastery (1134) as a source for study arms and armor of medieval Armenian warriors
17,30 - 17,45 – Uglješa Vojvodić (Beograd)
The achievements of the archaeological research of the church of St. Apostles Peter and Paul
17,45 -18,00 – dr Jasmina S. Ćirić (Belgrade)
The plate of honorable table at Kastaljan Monastery on Kosmaj
18,00 -18,15 - Vladimir Božinović and Metin Kaya (Istanbul)
Transition of Ornaments: Reflection of Islamic Art on Decoration of Byzantine Wall Paintings in Cappadocia and Architectural Sculpture in Moravan Serbia
18,15-18,30 – dr Anđela Gavrilović (Belgrade)
"Marble of the Dečani Church" and its meaning
18,30-18,45 – dr Elizabeta Dimitrova, Orhideja Zorova (Skopje)
"Traces de féminité" in Macedonian Middle Ages – art and archaeology
Chairman: dr Ioannis Sisiou (Kastoria)
18,45-19,00 – Kristina Miloradović  (Belgrade)
Traces of older Jerusalem liturgical stratum in possession of the Serbian Munich Psalter
19,00-19,15 – dr Vesna Milanović (Belgrade)
Images of  the Assembly  as the focal point of the frescoes of the Sopoćani priory
19,15-19,30 – dr Tatjana Starodubcev (Novi Sad)
Presentation of the service of the archbishops in the Holy Virgin church on Vražji Kamen
19,30- 19,45 – dr Ioannis Sisiou (Kastoria)
Ο κύκλος των αγίων Αναργύρων στο ναό του Θεόδωρου Λημνιώτη
19,45-20,00 – dr Miroslava Kostić (Belgrade)
The renewal of the Serbian golden age in the symbolic politics of the representative culture of the Karlovac Metropolitan in the 18th century
20,15-20,30 – dr Franc Curk, Marija Curk  (Niš)
The found state and the conservation of the "Russian Cross" from the altar of the Great Church in Niš
Discussion, press and the end of symposium working part
Dinner
June 5th (Wednesday)
09,30 – Reception at Nis City Hall
10,00 - 14,00 - Cultural monuments sightseeing - Basilica of the Martyrs, Latin Church in Gornji Matejevac
Departure